2023 Tours
Services
We offer a full range of both domestic and international travel services for individuals and companies from flights, holiday packages and tours through to accommodation, cruises, car hire and much more.
Airfares
An enjoyable experience when travelling begins with a pleasant flight. So flying with the best and most highly reputable airlines in the world is something we pride ourselves in offering. We place quality and safety into our services to ensure you reach your destination with ease and comfort. We offer a wide range of booking options through our partnerships with the most highly regarded airlines in the world. These include airlines such as Qantas, Emirates, Etihad, Singapore Airlines, British Airways, Thai Airlines and many more.
Hotels/Accommodation
Whether you are looking for convenient, affordable or luxury accommodation, we offer the best quality of accommodation options to ensure you enjoy pleasure and comfort in your stay wherever you travel. We offer accommodation alternatives from 2-star to 5-star deluxe. Our extensive hotel offerings include thousands of hotels in Europe, UK, USA, Canada, Asia, South America, South East Asia, the Middle East, Africa, South Pacific, New Zealand and Australia.
Holiday Tours
We offer travel tours and sightseeing tours worldwide including adventure and cultural tours from leading providers such as Intrepid, Trafalgar, Contiki and many more.
We also run our own holiday tours in Europe, Greece, Russia and the Holy Land with knowledgeable local guides. Our tours are designed to allow you to experience and compare a variety of cultures, take in the must see sights, and make the most vivid memories. We will show you different countries like no one else.
Travel Insurance
Choosing the right travel insurance is just as important as choosing the right airline or holiday destination, so why compromise? Our comprehensive travel insurance offers cover for medical expenses and cancellations, as well as cover for baggage, personal possessions and delays. Cancellation cover applies from the moment you buy your policy, so if your trip is cancelled or delayed before you go, you will be covered.
Car Hire
We offer car hire worldwide from leading providers such as Budget, Hertz, Avis, Athens Car Hire in Greece and many more.
Car Rentals in Greece
- 24-hour road assistance in Athens and throughout Greece.
- Replacement of rented car in case of accident and damage throughout Greece.
- Road instructions, Maps of Athens and Greece are always provided upon request.
- 24 hours free of charge delivery at the Athens International Airport and for a period that exceeds one week, free delivery and collection anywhere in Athens.
- Booster seats, Baby seats and GPS Systems are provided (upon request) for a small fee for all the rental period.
Rail Reservations
Travelling by rail is one of the easiest and most cost effective ways to travel around Europe. High speed trains take you easily from European city centers to other city centers while you sit back, relax and enjoy the ride. It couldn?t be easier to get from A to B throughout Europe. Whether it?s only a day trip, a week or a month trip or anything in between from city to city or across one or more countries.
Cruise Ship Reservations
Many travellers book their dream holiday at sea with a cruise ship already in mind. Your vacation starts and ends on board, after all. Within one cruise line alone there can be a multitude of ships offering a wide range of highlights and on-board facilities. Budget, interests and personal taste all impact on what atmosphere and amenities you seek. Whatever you choose, your ship will be your home, your restaurant, your local pool and so much more. We can help you explore the unique allure of each and every vessel to make sure it?s an unforgettable cruise experience.
Transfers
We offer a wide range of transfer services all around the world. Offering high quality, modern and comfortable shuttle, mini-bus and private car transfers, we provide a range of flexible options to suit all needs. In addition to our transfer services, we offer a range of professional ground handling services including luggage assistance, multilingual reps and airport meet and greets.
Ferry Tickets
We offer ferry tickets worldwide from leading providers.
Ferries in Greece
Ferries to the Greek Islands offer so many beautiful destinations. Greek Island ferries are by far the best option to travel with lots of ships going between different Greek Islands on a consistent basis. This is the cheapest option and a ferry ride will give you a great tour of the beautiful Aegean Sea. Popular Greek Island destinations include Mykonos, Ios, Santorini, Paros, Naxos, Rhodes, Patmos, Syros, Crete and many more.
Activities
We offer numerous activities in more than 330 cities worldwide, ranging from caving, hang gliding and shark diving to submarine tours, cooking classes, elephant rides and even ghost and vampire tours.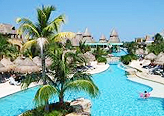 Packages
We organize packages to many destinations around the world made up of numerous services from above.